It is now the month of December! I remember getting all too excited just recently when I saw the clock hit past 12 midnight and realized it was already the first day of December. I started giggling as if I'm finally about to see snow! Ralph was amused but wondered what makes me excited when I already got all my Christmas presents very early so there's really nothing to look forward to anymore. I don't know. I guess it's just the innate child in me that still looks at Christmas to be something different from the rest of the months.
I also think that amidst the calamities that my country had to deal with this year, i.e. earthquakes, typhoons etc., we should still hope for the best. Christmas also means it is the end of the year and this year had been horrible for the Filipino people. It won't hurt to get all excited for the next year when everyone can start anew.
I know that a month ago or two, I was expecting that I might be spending this year's Christmas in our very own home. But that isn't happening anymore. Ralph and I have been hoping to have our own house but we decided not to do it this year. And that decision happened just right before typhoon Yolanda which brought a great deal of devastation to the entire nation. When we tried to withdraw money from the bank a week after the tragic event, our bank was close and the guard just gave us a vague message that they have no idea when the bank will be back to operate. Insecurity got the best of us and while everything seems to be back to normal now, it has dawned on us that it's really best to have a lot of savings than getting a loan when it's really not that necessary. After all, I still have partial ownership of our ancestral home which I share with my brothers and father. There's really no need to move out when we still don't have enough to get us moving without a loan that might cripple us when another tragedy happens.
While I can't help but feel sad about letting go of the possibility of getting our own property, I felt such a relief today that we made the best decision not to take out a loan because Ralph just lost his job working for a school in Chicago. Now he's back to looking for another ODesk job. Imagine the horror we would have gotten ourselves into when we find ourselves stuck in a bank loan yet we're unemployed! So God is really still watching over us. He may give us a temporary broken heart but it's really all for the best. He really has HIS reasons.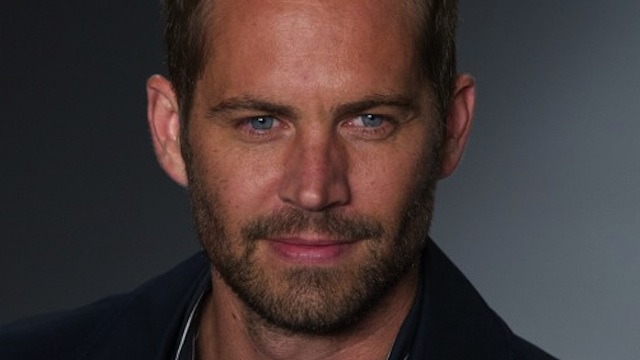 Moving on to other issues, I know that the whole world know by now of Paul Walker's very tragic passing. I may not have been an avid fan but I do like all the movies he's starred in. And it's quite weird that I get so affected over his death when I don't personally know him. I guess it stems from the knowledge that he died while he is on his way to the charity event which has something to do with helping the survivors of Typhoon Yolanda in the Philippines. So one can only imagine the grief that Filipinos may feel knowing that this wonderful young man died helping our country. Paul Walker will truly be missed.